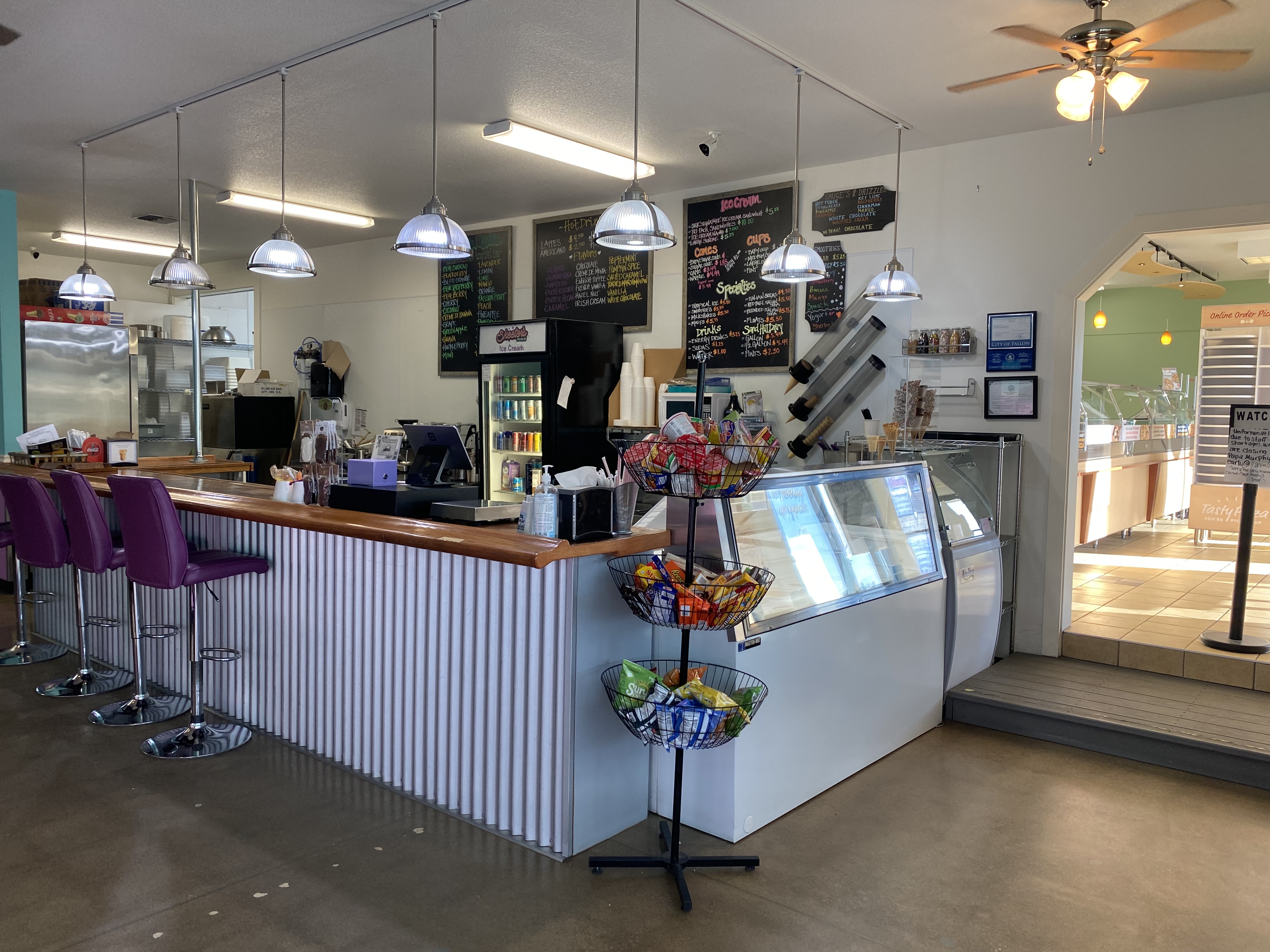 Papa Murphy's Pizza & Skeeters Ice Cream - Fallon, NV
Selling Price: $553,000
Seller Info : Jim Werling
National Franchise Brand Information:
Even though it's the fifth-largest pizza chain in the U.S., Papa Murphy's does pizza in a way that's totally different than most competitors. By focusing both on our guest experience and quality of our product, Papa Murphy's has become the expert in the rising take-and-bake pizza segment. This franchise system is a compelling business opportunity for entrepreneurs who are passionate about their community, bringing families together and most of all — pizza. While the majority of brands in the $46 billion pizza industry have the same business model, Papa Murphy's is different on purpose. For starters, we don't bake our pizzas — our guests do that. Instead, we help them create the perfect pizza for them. Unlike our competitors, we prepare all of our ingredients fresh, in-house daily. This includes hand-sliced high-quality veggies, freshly grated mozzarella cheese, butcher quality meat, and making our dough from scratch. The result is a pizza experience that cannot be matched anywhere else.
Description of Franchise Location:
Papa Murphy's Pizza and Skeeters Ice Cream share adjoining lobbies and back of the house. This franchise is located on Williams Ave in the heart of Fallon between Golden Gate gas station and KFC, with Stockmans Casino across the street. Williams Ave is the main freeway through Fallon providing the best high traffic location.
Selling Points:
Fallon, NV is home of Top Gun Base, with a population of approximately 10,000, not including the base. Fallon, also home of the popular Cantaloupe Festival, is a small agricultural town in beautiful horse country and is located 1 hour from Reno, 1 1/2 hours from Lake Tahoe, and 30 minutes from Sand Mountain Recreation Area.
An exciting, rare opportunity to own a Papa Murphy's franchise AND Skeeter's Ice Cream shop in a growing community. This is an excellent chance for entrepreneurs who are looking to invest in a proven business model with a well-established brand, with the bonus of an ancillary revenue stream. These delicious, fresh pizzas are loved by millions and this makes it easier than ever to join the Papa Murphy's family and experience the satisfaction of owning your own business. Don't miss out on becoming a part of a successful franchise, with a loyal customer base, and contributing to a thriving community. Contact us today to learn more!