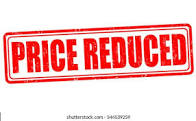 Papa Murphy's Pizza - Jefferson City, MO
Selling Price: $200,000 *** PRICE REDUCED ***
Seller Info : Jim Werling
National Franchise Brand Information:
Even though it's the fifth-largest pizza chain in the U.S., Papa Murphy's does pizza in a way that's totally different than most competitors. By focusing both on our guest experience and quality of our product, Papa Murphy's has become the expert in the rising take-and-bake pizza segment. This franchise system is a compelling business opportunity for entrepreneurs who are passionate about their community, bringing families together and most of all — pizza. While the majority of brands in the $46 billion pizza industry have the same business model, Papa Murphy's is different on purpose. For starters, we don't bake our pizzas — our guests do that. Instead, we help them create the perfect pizza for them. Unlike our competitors, we prepare all of our ingredients fresh, in-house daily. This includes hand-sliced high-quality veggies, freshly grated mozzarella cheese, butcher quality meat, and making our dough from scratch. The result is a pizza experience that cannot be matched anywhere else.
Description of Franchise Location:
Located in the center of town with easy access for customers, this store is large with ample parking and is located by a major grocery store. This franchise has a stable employee base as well.
Selling Points:
This well-established store with a strong customer base has secured ties to the community by servicing several surrounding areas where delivery pizza is not available, and hosts several fundraising opportunities with local schools and even has a school lunch account. There are more opportunities to grow the fundraising base and community involvement.
An exciting opportunity to own a Papa Murphy's franchise that has strong ties to the community at a reduced price. This is an excellent chance for entrepreneurs who are looking to invest in a proven business model with a well-established brand. These delicious, fresh pizzas are loved by millions and this recently reduced price makes it easier than ever to join the Papa Murphy's family and experience the satisfaction of owning your own business. Don't miss out on becoming a part of a successful franchise, with a loyal customer base, and become a part of a thriving community. Contact us today to learn more!