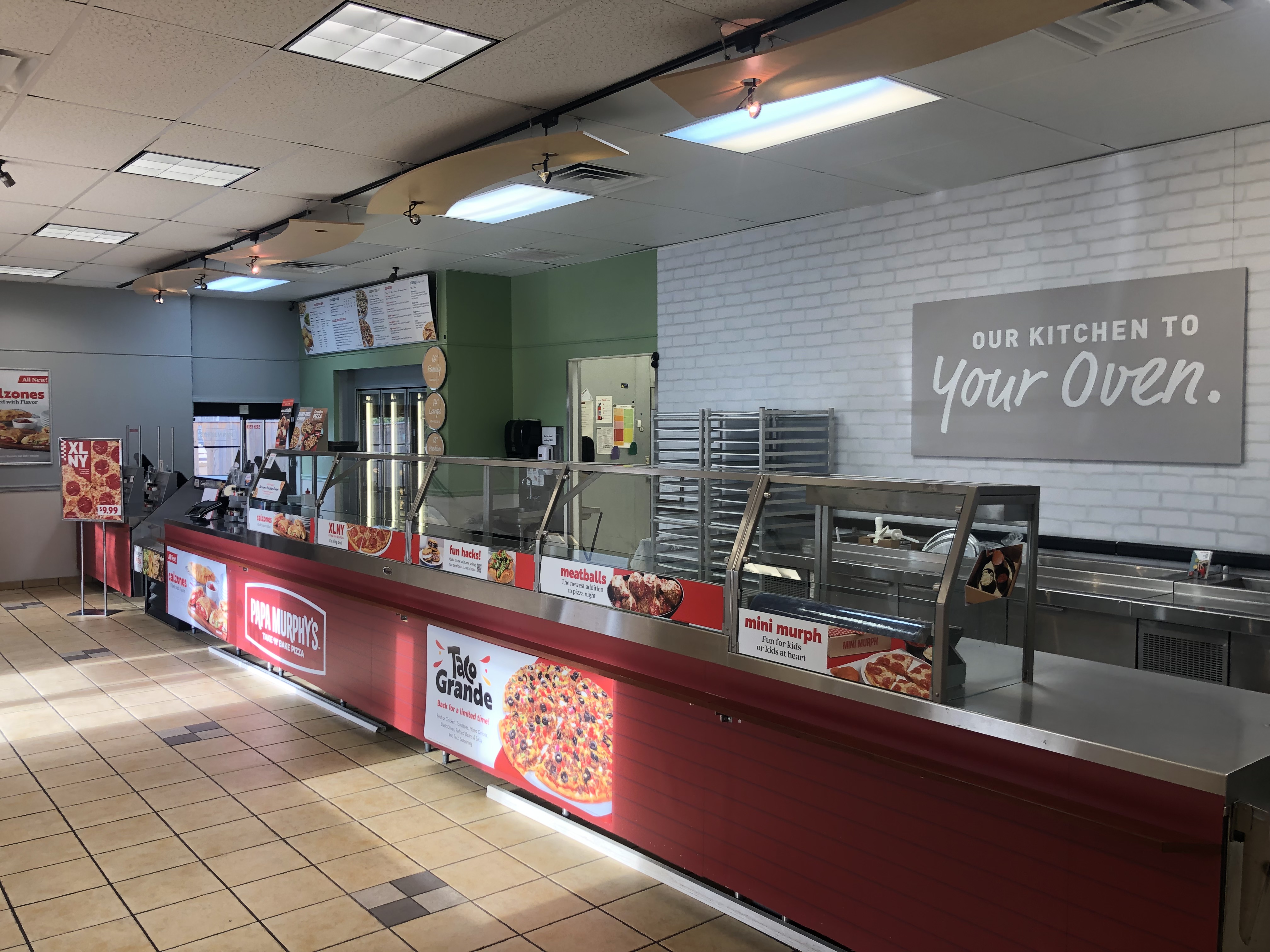 Papa Murphy's Pizza - Amarillo, TX
Selling Price: $520,000
Seller Info : Jim Werling
National Franchise Brand Information:
By focusing both on our guest experience and quality of our product, Papa Murphy's has become the expert in the take and-bake pizza segment, growing to more than 1,300 locations in the United States, Canada and UAE. As the 5th largest pizza franchise in the nation, Papa Murphy's is a compelling business opportunity for entrepreneurs who are passionate about their community, bringing families together and most of all — pizza. Unlike our competitors, we prepare all of our ingredients fresh, in-house daily. This includes hand-sliced, high-quality veggies, freshly grated mozzarella cheese, butcher quality meat, and making our dough from scratch. The result is a pizza experience that cannot be matched anywhere else. Although we take pride in selling high-quality food, we know our tasty pizzas are even better when shared with the people you love most. This is why Papa Murphy's owns the take-and-bake pizza segment
Description of Franchise Location:
Since 2006 this store has been located in a popular intersection that has seen tremendous growth with intersection traffic of about 25,000 cars per day, providing excellent visibility and easy access for customers traveling from the sports complex and dog park one mile up the street.
Selling Points:
Amarillo is a great place to own a business with low cost of living compared to the rest of the state and country while seeing growth with new industries including a new rare minerals processing plant, while being home to employers Pantex and Bell Helicopter.
Are you a current or aspiring entrepreneur looking to invest in a proven business model with a well-established brand? These delicious, fresh pizzas are well-established in the Amarillo community with many guests visiting weekly from the surrounding neighborhoods, schools and shops, and is conveniently located a short distance from two Interstate 27 exits. Join the Papa Murphy's family and experience the satisfaction of owning your own business. Don't miss out on becoming a part of a successful franchise, with a loyal customer base, and contributing to a thriving community. Contact us today to learn more!