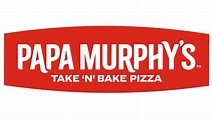 Papa Murphy's Pizza - Bonner Springs, KS
Selling Price: $115,000
Seller Info : Steve Millard
National Franchise Brand Information:
Even though it's the fifth-largest pizza chain in the U.S., Papa Murphy's does pizza in a way that's totally different than most competitors. By focusing both on our guest experience and quality of our product, Papa Murphy's has become the expert in the rising take-and-bake pizza segment. This franchise system is a compelling business opportunity for entrepreneurs who are passionate about their community, bringing families together and most of all — pizza. While the majority of brands in the $46 billion pizza industry have the same business model, Papa Murphy's is different on purpose. For starters, we don't bake our pizzas — our guests do that. Instead, we help them create the perfect pizza for them. Unlike our competitors, we prepare all of our ingredients fresh, in-house daily. This includes hand-sliced high-quality veggies, freshly grated mozzarella cheese, butcher quality meat, and making our dough from scratch. The result is a pizza experience that cannot be matched anywhere else.
Description of Franchise Location:
This store is located in a small suburban city nestled among the rolling hills and trees along the Kansas River. Bonner Springs offers the small-town charm with big-city attractions. It's located on the western edge of the Kansas City metropolitan area and provides some of the best attractions in the Kansas City area. This store has great growth potential, as it sits in a prime location with easy access to the metropolitan Kansas City area, creating opportunities to get involved in their local activities and events.
Selling Points:
Well maintained Papa Murphy's Franchise priced to sell!